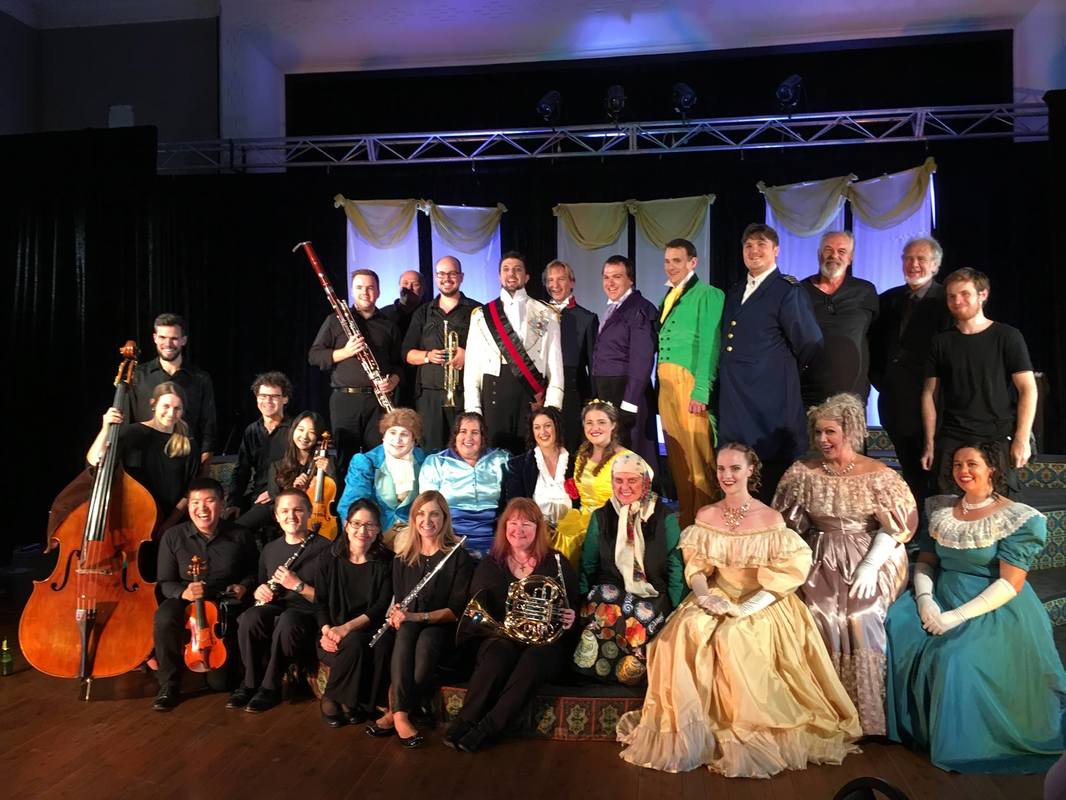 Although logistically a challenge at this point in my life, I knew that I wanted to be a part of this tour (as much as I could), as I am so reenergised by getting out into the countryside and performing for generous, enthusiastic regional audiences. The long drives and numb bum are completely worth it for the beautiful landscapes, the fresh air and the kind, warm people that one encounters on adventures such as these.

You can never be sure exactly what you'll encounter on the way, or indeed at the performance venue. "Tonight we have half a set", "There's only one entrance/exit" and "Please mind this tripping hazard/take extra care on the stairs/don't fall off the back/mind the mics/try to stay warm/cheat front/hopefully it won't rain" all add a layer of extra adrenalin to the proceedings!
​
The tour took my colleagues from Casterton in SA, through Melbourne (for 2 performances) and up through regional Victoria, then various dates in NSW as far north as Casino (and yes, there were some hairy moments dodging post-Cyclone Debbie floodwaters) whilst I joined up with them via plane at various points of the tour (a feat in itself).
Some of the highlights for me included a very emotional performance in Elmore (which my Onegin and I could only put down to having NO set/tiny stage, and therefore having to concentrate our dramatic energies), a return to the amazing town of Morundah and it's corrugated iron Opera House (right beside the pub), and an outdoor performance at the beautiful old historic homestead "Langford" in Walcha where (as it was my night off from Tatjana) I did an impromptu rendition of "La Ci Darem La Mano" with musical theatre/soap star and Hacksaw Ridge actor Ben Mingay (as you do) (he was classically trained at the NSW Conservatorium by the way) as a warm up to my colleagues taking the stage.
​
As I write this we are having a 3 week hiatus before the final run of shows in Adelaide and a few final dates in regional South Australia, all of which take place in May. Can't wait!